Not for Sale! in the Canada Pavilion
at the 18th International Architecture Exhibition – La Biennale di Venezia
May 17, 2023
OTTAWA, May 17, 2023 – The Canada Council for the Arts presents Not for Sale! at the 18th International Architecture Exhibition – La Biennale di Venezia, from May 20 to November 26, 2023.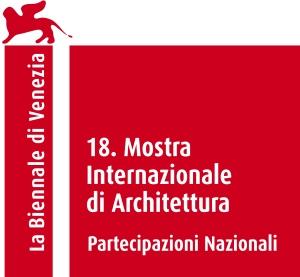 The exhibition, curated by the collective Architects Against Housing Alienation (AAHA), constitutes the official participation from Canada that is supported by the Canada Council for the Arts, the Commissioner.
The AAHA Not for Sale! exhibition draws attention to the housing crisis being experienced by many communities across Canada. Not for Sale! describes and denounces the impact of real estate speculation that converts homes into financial assets, aggravating a range of issues including a general lack of affordability, precarious housing, and homelessness.
The AAHA collective contends that in an economy dominated by real estate, urban environments suffer from the effects of systemic racism, sexism, and classism. The Not for Sale! exhibition is a rallying call for the architectural community. It is also an invitation to work collaboratively within community environments to find creative, viable, ecological, and sustainable solutions. The exhibition Not for Sale! proposes that the housing crisis is a severing of three forms of essential connection: to the land, to social ties, and to the ability to creatively shape our environment.
By moving their campaign headquarters to the Canada Pavilion in Venice, the AAHA collective composed of Adrian Blackwell, David Fortin, Matthew Soules, Sara Stevens, Patrick Stewart, Tijana Vujosevic, and 10 teams, are showcasing, and expanding the potential of their architectural movement on the international stage.
Exhibition details
The AAHA Not for Sale! exhibition will be located at the Canada Pavilion in Venice from May 20 to November 26, 2023.
Ahead of the move to Venice, the AAHA collective and their growing network of collaborators have begun sharing related content about their campaign online at aaha.ca.
Throughout the Biennale Architettura 2023, the AAHA collective will work with 10 interdisciplinary and geographically dispersed teams. These teams are comprised of community organizations, supporters of non-alienated housing, and architects. As part of the Not for Sale! exhibition, architectural design studios, will be held onsite in Venice, for students from the University of British Columbia School of Architecture and Landscape Architecture, and from the University of Waterloo School of Architecture.
Through ongoing research, writing, events, and visualizations, the university students will further develop the demands to address housing alienation, and present bold visions for equitable and truly affordable housing in Canada. Visitors to the Pavilion will be able to engage with those working on the ground to learn how to contribute to the development of sustainable solutions to housing affordability.
The AAHA Not for Sale! campaign is using social media and online resources to mobilize Canadians to join in the call for safer, healthier, and more equitable housing. The online programming includes the Not for Sale! campaign manifesto, as well as the set of demands made by the collaborators to end housing alienation and foster the rebuilding of fundamental connections.
Key dates
May 19 at 12:00 p.m.CET, the Canada Council for the Arts will host an inauguration of Not for Sale! at the 18th International Architecture Exhibition – La Biennale di Venezia.
As of May 20, at 10:00 a.m. CET, the Not for Sale! exhibition will be on display at the Canada Pavilion throughout the Biennale Architettura 2023. The campaign's satellite teams will publish regular digital curatorial updates to aaha.ca.
Not for Sale! by AAHA was selected through a juried competition. The selection committee was comprised of: Brigitte Shim (Architect/Principal at Shim-Sutcliffe Architects, and Professor at John H. Daniels Faculty of Architecture, Landscape, and Design at the University of Toronto); Neeraj Bhatia (Architect and Urban Designer/Principal with The Open Workshop, and Associate Professor at the California College of the Arts in San Francisco), and Annie Lebel (LEED Green Associate, Architect/Principal, in situ atelier d'architecture of Montreal, and Lead of Practical Training, Faculty of Environmental Design, Université de Montréal) and Alison Brooks (Architect/Principal and Creative Director of Alison Brooks Architects in London, UK, and Visiting Professor, Escuela Técnica Superior de Arquitectura de Madrid and Loughborough University School of Architecture, Building and Civil Engineering in the UK).
"The presentation of the AAHA collective's Not For Sale! exhibition at La Biennale di Venezia highlights crucial issues related to affordable housing access in Canada. It reminds us that architecture is an art and practice that can choose to engage in concrete dialogue with social movements and by doing so contribute to the advent of a better world. The analyses, ideas and proposals that will be presented and developed in Venice by AAHA are part of an international drive for just and sustainable human development as an alternative to the greed, plunder, and exclusion that globalization promotes. Art and architecture are once again called to the bedside of a society that is suffering from destructive drifts and I am convinced that this is a source of hope and comfort that we all need."
– Simon Brault, Director and CEO, Canada Council for the Arts
"We believe that the roots of the housing crisis lie in the capitalist and colonialist dispossession of people from their land and homes. In Canada, this started with the appropriation of land from Indigenous peoples and the transformation of homes into commodities, objects of real estate speculation rather than places defined by deep community and cultural ties. We are witnessing the consequences of dispossession today. We are fighting for a system of housing that is fairer; we are showcasing not only the fundamental aspects of the housing crisis but also proposals for positive change--ways of legislating, financing, and designing that empower communities. We hope that the projects we show in Venice and our campaign at large will educate and inspire not only Canadians but people all over the globe impacted by the housing crisis."
– Architects Against Housing Alienation (AAHA) collective
About the Curators in the AAHA Collective
The collective Architects Against Housing Alienation (AAHA) was formed and came together to communally shape a grassroots architectural movement founded on shared principles and intentions to put an end to housing alienation. Through the Not for Sale! exhibition and campaign, the collective aspires to inspire architects, activists, and advocates to join a growing movement that will make housing more equitable and accessible for everyone. The biographies of the founding members of AAHA Adrian Blackwell, David Fortin, Matthew Soules, Sara Stevens, Patrick Stewart, and Tijana Vujosevic, are available online from the Canada Council's website.
About the Commissioner, The Canada Council for the Arts
The Canada Council for the Arts is Canada's public arts funder, with a mandate to foster and promote the study and enjoyment of, and the production of works in, the arts. The Council champions and invests in artistic endeavours through a broad range of grants, services, prizes and payments to professional Canadian artists and arts organizations. Its work ensures that unique, vibrant and diverse art and literature engages persons from across Canada, enriches their communities and reaches markets around the world. The Council also raises public awareness and appreciation of the arts through its communication, research and arts promotion activities.
The Canada Council has proudly supported Canada's representation at the International Art and Architecture Exhibition organized by La Biennale di Venezia for many years. As part of its commitment to enhance the presence and profile of professional artists from Canada abroad, the Canada Council for the arts contributes Can$500,000 towards the exhibition production.
Collaborators
Chris Lee (Graphic Designer); Ali S. Qadeer (Web Designer); Vincent Tao (Campaign Strategist); Marie-Espérance Cerda (Film Producer and Editor); Cory Zurell (Structural Engineer); Ryan Sudds (Documentary filmmaker); Tamara Andruszkiewicz (Project Logistics)
Partners and Sponsors
The presentation of Not for Sale! is made possible by the support of School of Architecture and Landscape Architecture, University of British Columbia; the University of Waterloo School of Architecture; the Royal Architectural Institute of Canada; the Ontario Association of Architects; and the Architecture Foundation of British Columbia.
Exhibitors
A Better Tent City Waterloo Region; Affordable Housing Association of Nova Scotia; Alex Wilson, University of Saskatchewan; At Home in the North; Atelier Big City; Bâtir son quartier; Blackwell; Canadian Cohousing Network; Centre d'écologie urbaine de Montréal (CEUM); Comité logement Ville-Marie; CP Planning; David T Fortin Architect Inc.; FBM architecture • interior design • planning; Gentrification Tax Action; Grounded Architecture Inc.; Haeccity Studio Architecture; Idle No More; Interloge; Ipek Türeli, McGill University; Katlia Lafferty, National Indigenous Housing Network; Keele Eglinton Residents; L'OEUF Architecture; Lancelot Coar, University of Manitoba; LGA Architectural Partners; Luugigyoo, Patrick R. Stewart Architect; Maison du développement durable; Maison du Savoir et de la Littérature; Navigator Street Outreach Program; Nisga'a Nation; One House Many Nations; Ouri Scott, Urban Arts Architecture Inc.; Parkdale Neighbourhood Land Trust; Sarah Silva, Hiy̓ám̓ Housing; SOCA (Studio of Contemporary Architecture); SOLO Architecture; SvN Architects + Planners; Sylvia McAdam, Windsor University; Table de concertation du Faubourg Saint-Laurent; This Should Be Housing; Toronto Tiny Shelters; tuf lab; Xalek/Sekyu Siyam Chief Ian Campbell, Skwxwu7mesh Uxwumixw, Squamish Nation.
Images
Images may be downloaded at the following link: Biennale - AAHA
Photo credit: as listed in the digital asset folder
Web and Social Media
Architects Against Housing Alienation website: aaha.ca
Email: info@aaha.ca
Campaign hashtags: #NotForSaleAAHA; #PasàVendreAAHA
TikTok: @aaha.ca
Instagram: @aaha.ca
Canada Council for the Arts website: www.canadacouncil.ca
Facebook: @CanadaCouncil
Twitter: @CanadaCouncil
Instagram: @canada.council
Contact
Canada Council for the Arts
613-239-3958
1-800-263-5588, ext. 5151